Room Amenities
Recycling Bins

Alarm Clock

Iron and Ironing Board

Hair Dryer

Nespresso Coffee & Kettle

Two Telephones with Voice-mail

In-room Movies (at a charge)

Express Video Check-out

Air-conditioning with Individual Climate Control

Windows That Open

Automated Stocked Mini-bar

Terry Cloth Bathrobes
Other Accommodations You May Like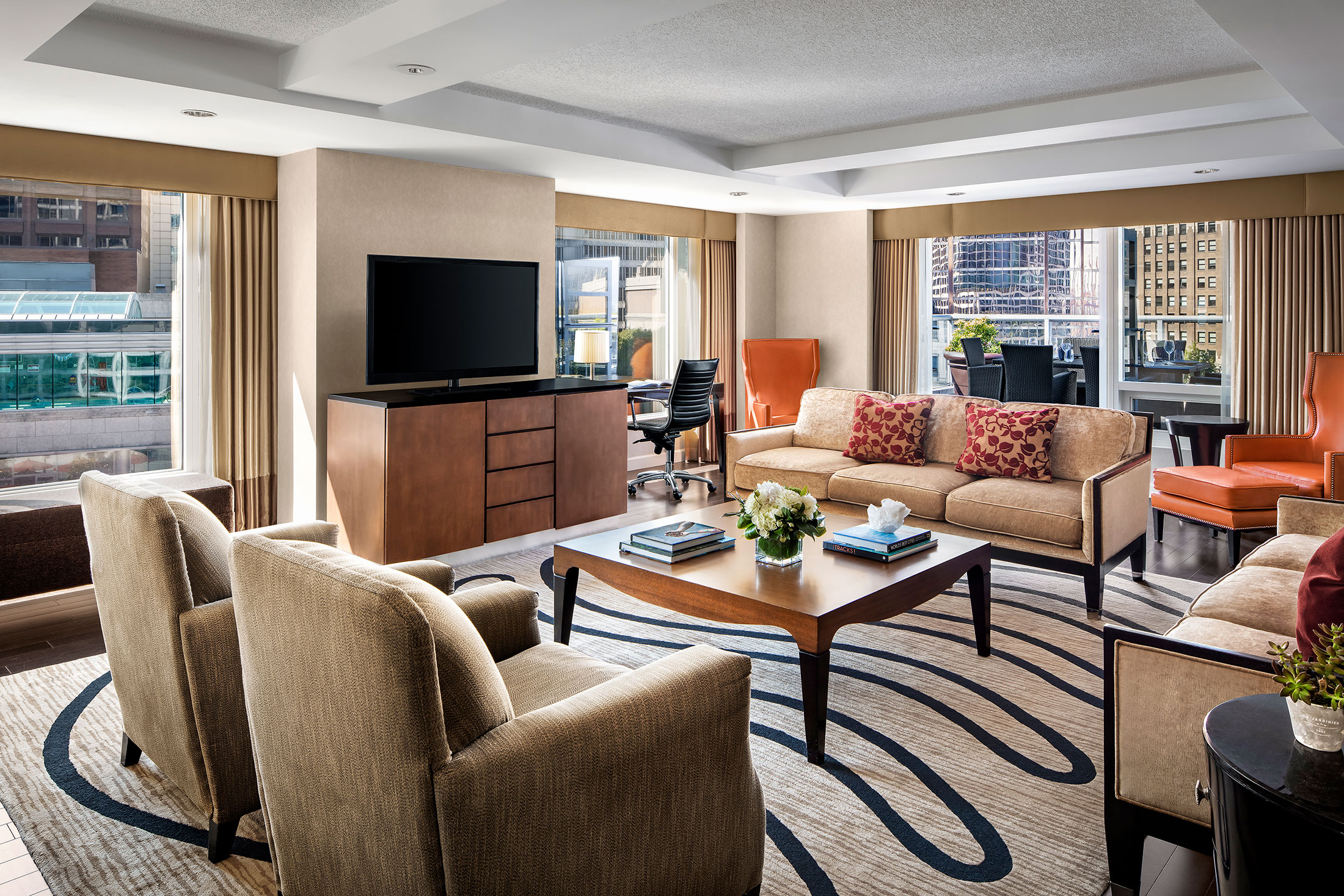 Stanley Park Suite Room
Luxury two floor suite, private terrace, harbor views, concierge services, exclusive lounge access featuring daily breakfast and canapés
Floors 7-8
One King (optional 2nd bedroom offers two double beds) , 1 Queen Murphy Bed
8 People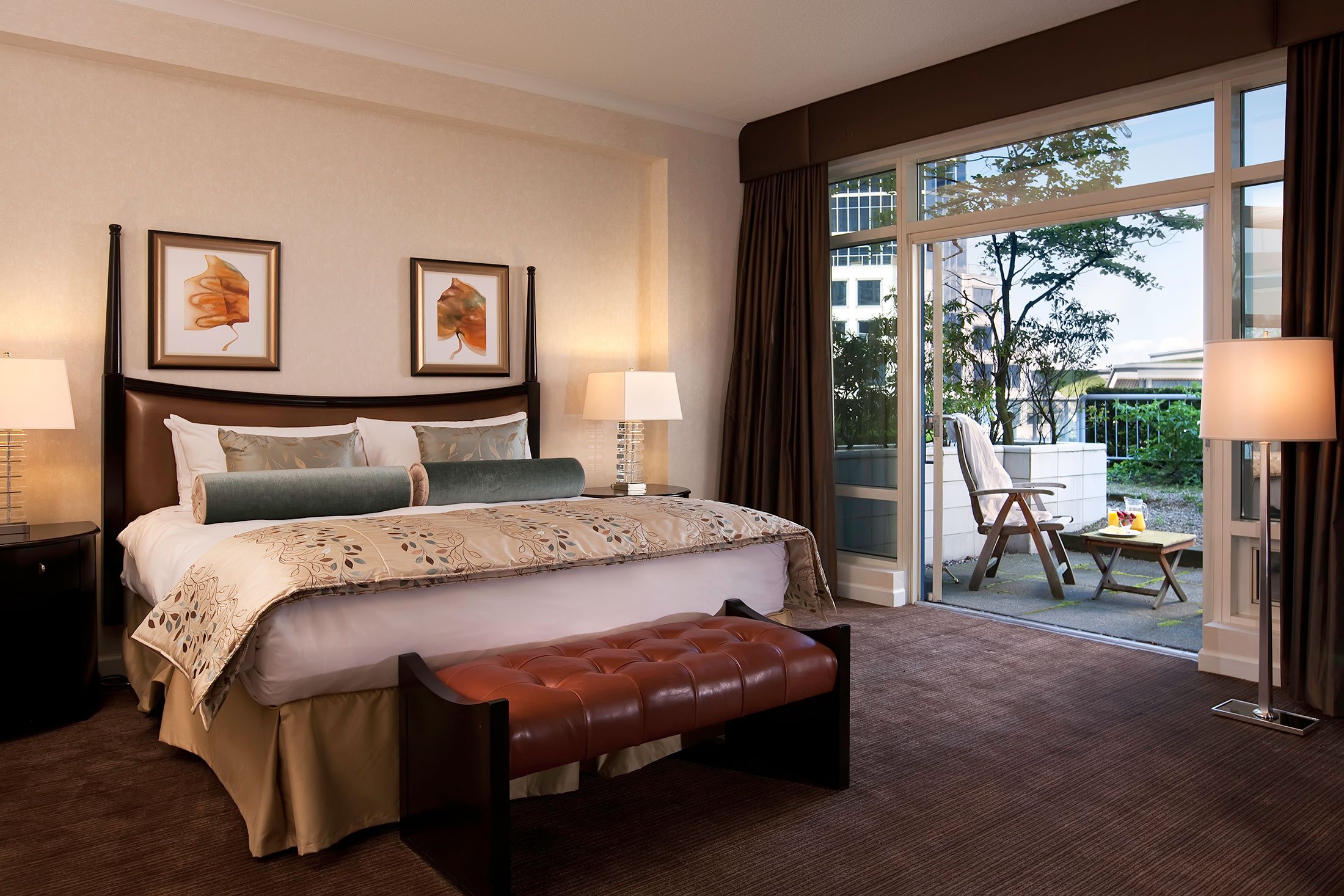 Garden Suite Room
Modern upscale design, private terrace, harbor views, concierge services, exclusive lounge access featuring daily breakfast and canapés
Floors 3
1 King, and/or 2 Double beds
6 People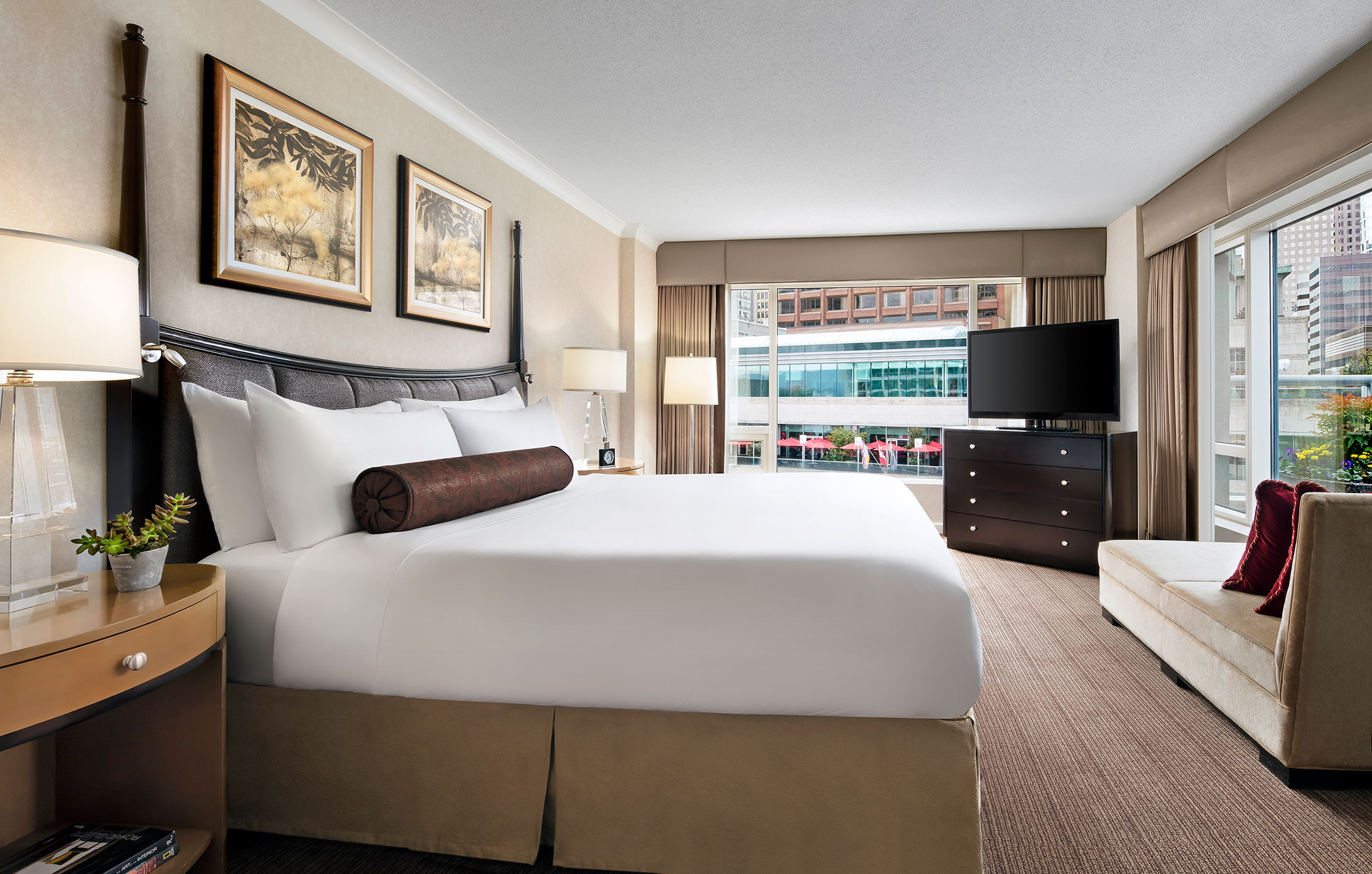 Sea to Sky Suite Room
Luxury suite, private terrace, harbor views, concierge services, exclusive lounge access featuring daily breakfast and canapés
Fairmont Vancouver Waterfront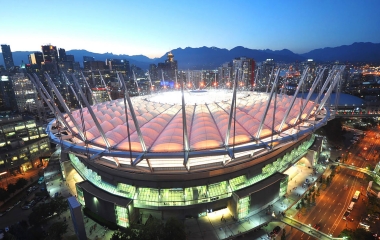 BC Place
BC Place is the premier venue for live and unique events in British Columbia, and is the home of many of Vancouver's big sporting teams.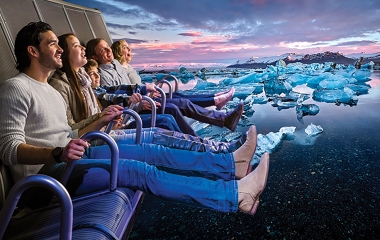 FlyOver Canada
Welcome to FlyOver Canada — home of North America's leading flying ride. Using advanced technology, FlyOver Canada captures thrilling, authentic footage of real locations so riders can experience those places as they truly are.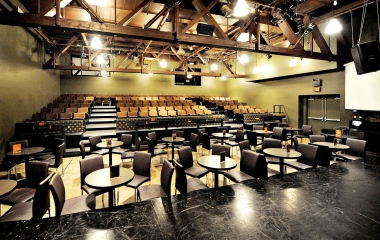 The Improv Centre
The Improv Centre is one of Vancouver's leading and best known improv theatre companies.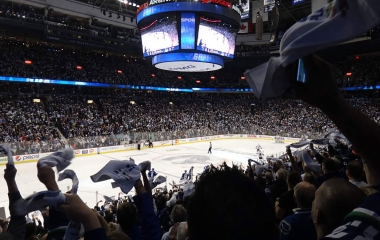 Rogers Arena
Rogers Arena is Vancouver's home for live entertainment, featuring live concerts, the Vancouver Canucks, and Vancouver Warriors.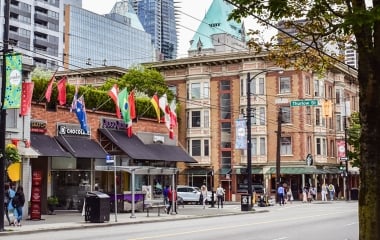 Robson Street
From internationally recognised flagship brands to locally grown gems, Robson Street has more than 150 businesses between Burrard and Jervis to satisfy your retail, dining or service needs.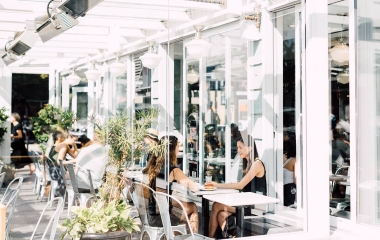 Kitsilano
The shopping hub of Kitsilano offers everything from high end boutique clothing stores to some of the most renowned restaurants in the city.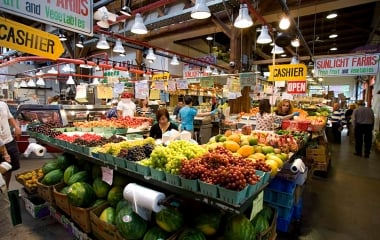 Granville Island
If you're looking for local art, handmade artisan products and one-of-a-kind gifts that you won't find almost anywhere else, Granville Island is the place to go!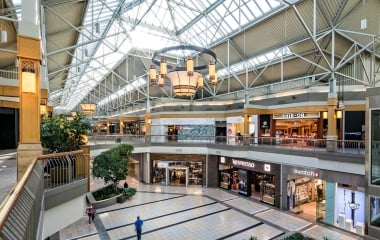 Pacific Centre
Enjoy a premier shopping mall experience at CF Pacific Centre. Mall offerings include hundreds of brand name stores, restaurants, and entertainment.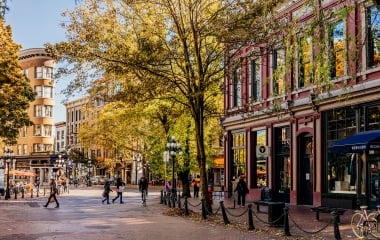 Gastown
Gastown's cobblestone streets, stunning architecture, excellent cafes, tasty restaurants and fabulous boutiques make it one of the best places to go shopping in Vancouver.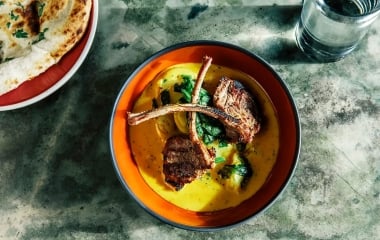 Vij's
Using traditional Indian methods, spices and culinary influences and pairing them with sustainable, local produce from British Columbia, Vij's is one of the best-known and most beloved Indian restaurants in North America.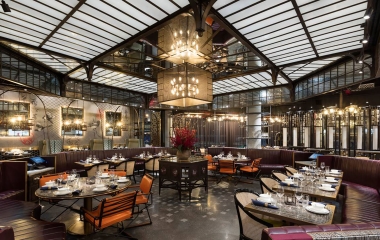 Mott 32
Mott 32 is one of the leading Chinese restaurants in the world, bringing the most out of traditional recipes passed down from generation to generation.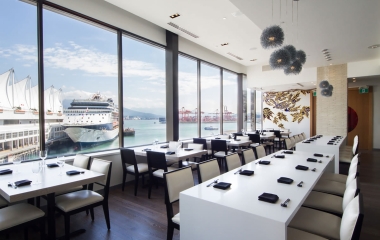 Miku Sushi
Situated along the Burrard Inlet next to the Vancouver landmark Canada Place, Miku Waterfront continues to deliver gourmet Aburi cuisine paired with its well known, energetic ambience.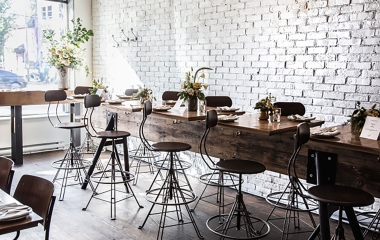 Burdock & Co
Burdock & Co seeks inspiration from British Columbia's tangle of islands and coastlines, sourcing ingredients from local growers, farmers, and foragers and presenting them in a fluid culinary experience.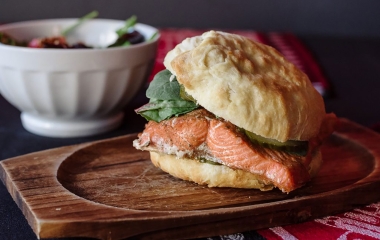 Salmon n' Bannock
Salmon n' Bannock is Vancouver's only Indigenous owned and operated restaurant, using traditional ingredients to showcase First Nations cuisine.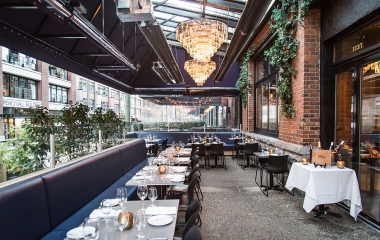 Brix & Mortar
Locally owned and operated, Brix & Mortar brings together modern Canadian cuisine, a commitment to fine wine, creative cocktails and personalised service.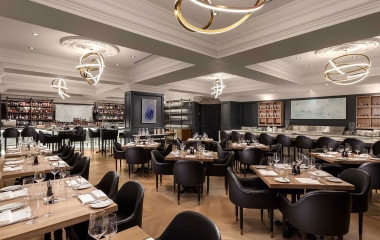 Boulevard
Boulevard Kitchen & Oyster Bar is uncompromising in its showcase of fresh seafood and West Coast fare.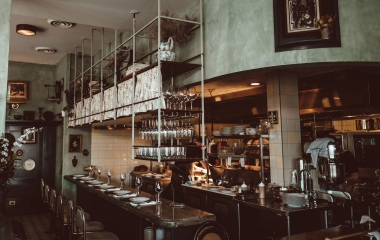 St. Lawrence
Chef J-C Poirier's award-winning, Michelin-starred restaurant — a marriage of classic French cuisine with the gastronomic identity and culture of Québec.
MeeT in Gastown
Located in the historic neighbourhood of Gastown, MeeT in Gastown serves upp a wholly vegan menu of comfort food.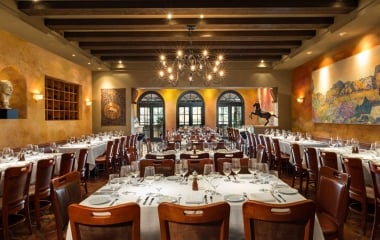 CinCin Ristorante + Bar
As Vancouver's leading Italian restaurant, CinCin is your destination for authentic Italian flavours in the heart of downtown.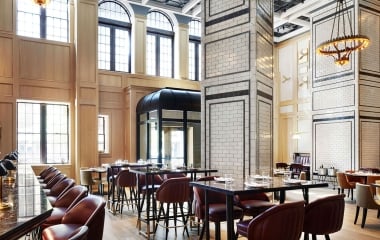 Nightingale
Simple seasonal family-style dishes, from pizza and pasta to veggie salads and share plates.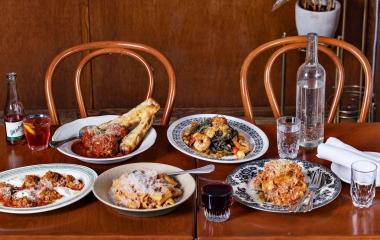 Ask For Luigi
Ask For Luigi is an Italian-inspired restaurant included in Vancouver's 2022 Michelin Guide, specialising in fresh, handmade pasta and family-style dishes designed to share.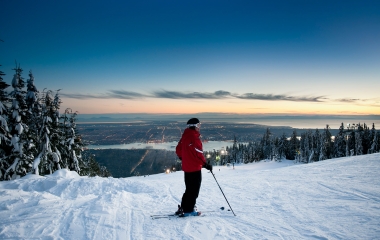 Grouse Mountain
Grouse Mountain, The Peak of Vancouver, is known for its skiing and snowboarding, hiking, Willife Refuge, zip0lining and more.
Helijet
Looking for a unique view of the city or for travel to a different destination? Helijet offers one of a kind, spectacular, scenic helicopter flights!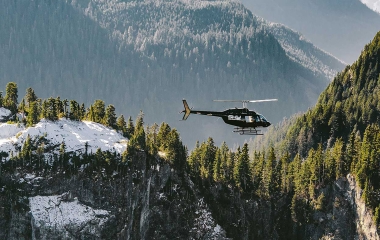 SkyHelicopters
SKY Helicopters brings a new level of experiences to BC with a complete list of helicopter tours, ranging from mountain escapes to city skyline tours.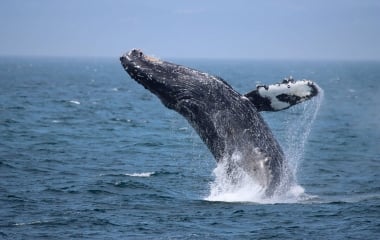 Prince of Whales Adventures
Prince of Whales is a family-owned and operated whale watching and marine wildlife adventure organisation.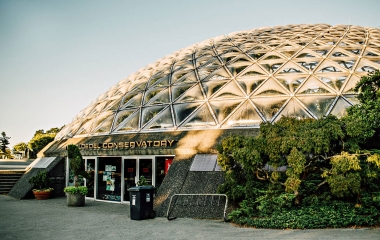 Bloedel Conservatory
Bloedel Conservatory Bloedel Conservatory is a domed lush paradise located in Queen Elizabeth Park, with more than 100 exotic birds, and 500 exotic plants and flowers.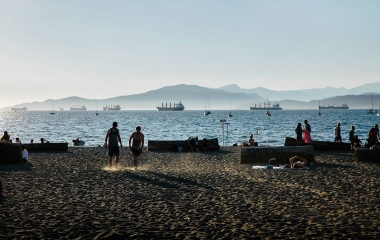 Kitsilano Beach
Kitsilano Beach is one of Vancouver's most popular beaches offering panoramic views of downtown Vancouver, Burrard Inlet, and the North Shore Mountains.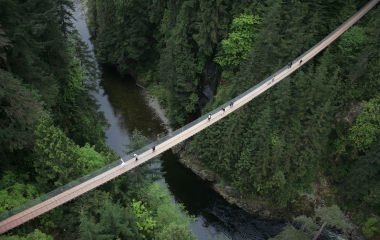 Capilano Suspension Bridge Park
Capilano Suspension Bridge is suspended 230 feet above the Capilano River, and offers a breathtaking view of the surrounding forest.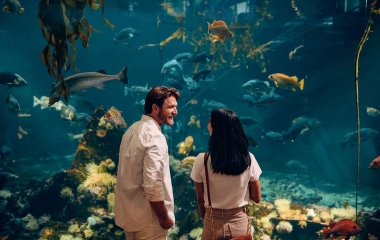 Vancouver Aquarium
The Vancouver Aquarium is home to thousands of incredible ocean species and amazing aquatic life.
VanDusen Botanical Garden
VanDusen Botanical Garden is a 55-acre oasis in the heart of Vancouver with over 7,500 plant species and varieties from around the world.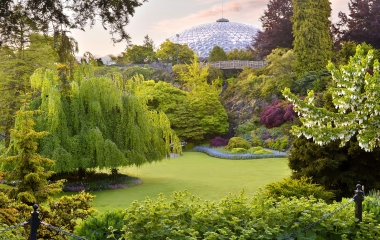 Queen Elizabeth Park
Queen Elizabeth Park, Vancouver's horticultural jewel, is a major draw for floral display enthusiasts and view-seekers.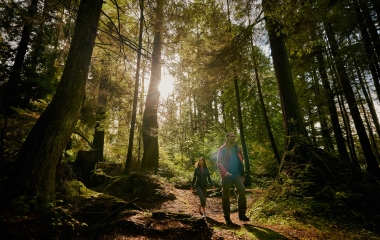 Stanley Park
Explore the 400-hectare natural West Coast rainforest and enjoy scenic views of water, mountains, sky, and majestic trees along Stanley Park's famous Seawall.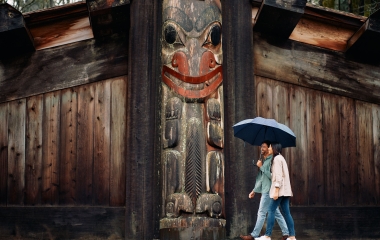 Museum of Anthropology at UBC
The Museum of Anthropology is a place of world arts and cultures with a special emphasis on the First Nations peoples and other cultural communities of British Columbia, Canada.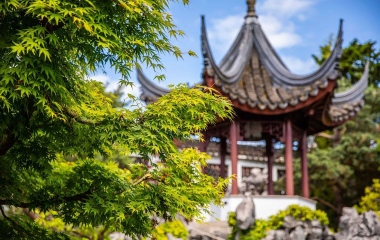 Dr. Sun Yat-Sen Classical Chinese Garden
Dr. Sun Yat-Sen Classical Chinese Garden is a registered museum; this Ming Dynasty-style garden-home is the first among its kind to have been built outside of China.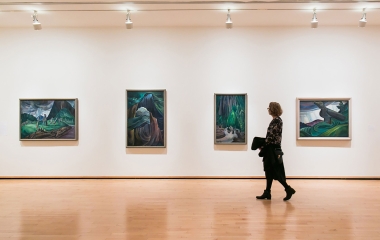 Vancouver Art Gallery
The Vancouver Art Gallery is Western Canada's largest public art museum, with exhibitions showcasing historical and contemporary art from BC and around the world.
Queen Elizabeth Theatre
The Queen Elizabeth Theatre regularly plays host to acclaimed opera, musical and Broadway performances.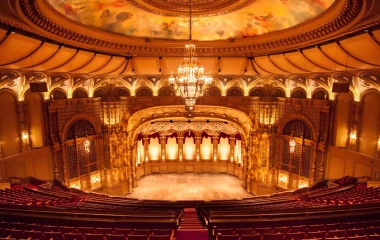 Orpheum Theatre
Best known as the home of internationally renowned Vancouver Symphony Orchestra, the Orpheum also features regular performances artists visiting from around the world.
Walking Distance: 6 minutes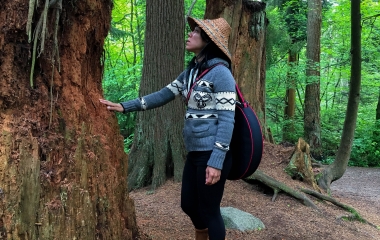 Talaysay Tours
Talaysay Tours offers a number of different tours of Stanley Park, sharing the stories of people, the land and the harmonious ways of living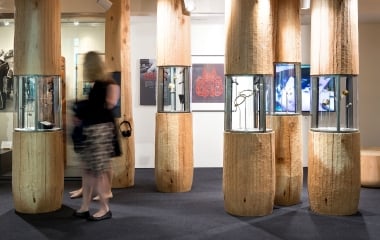 Bill Reid Gallery
The Bill Reid Gallery is dedicated to showcasing the work of the famous Haida artist Bill Reid, as well as other Indigenous artists from the Pacific Northwest.
Loading map ...
Exclusive Offers and Updates from Fairmont Vancouver Waterfront