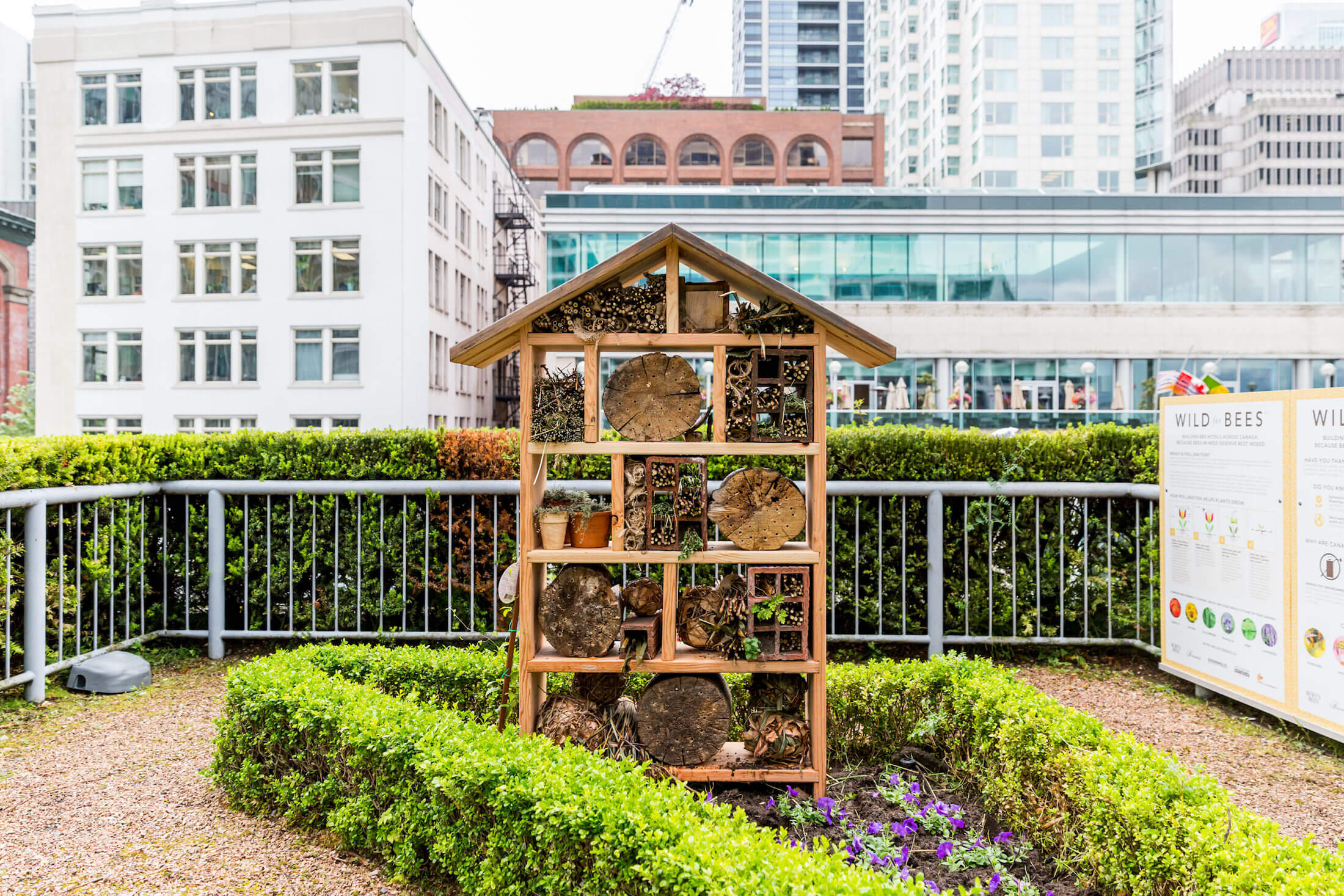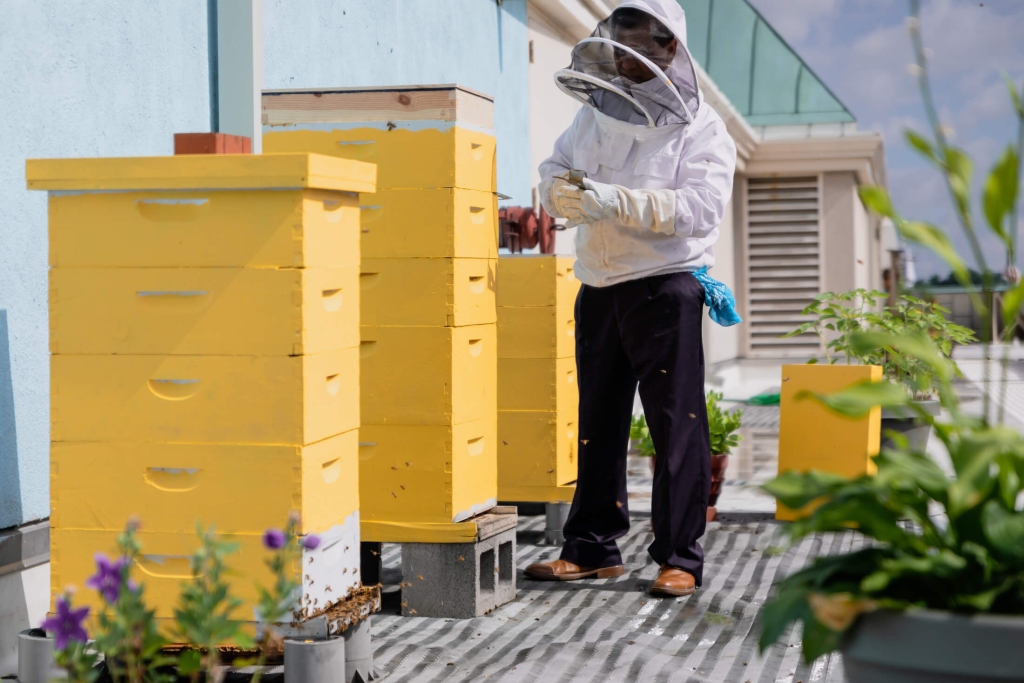 Pollinator Hotel
Our Pollinator Hotel, or "the Bee & Bee," was built in partnership with the Hives For Humanity Pollinator Corridor project. Each component of the Bee & Bee tells a local story – the wood for the structure was generously donated by the Haida nation, fire bricks were collected from the Downtown Eastside, the logs were gifted from the city from fallen trees in Stanley Park; burlap was from East Van Roasters; the branches, bamboo and plants were all collected from urban gardens across the city and the bumblebee nests were woven by volunteers using scavenged ivy, wool and leaves.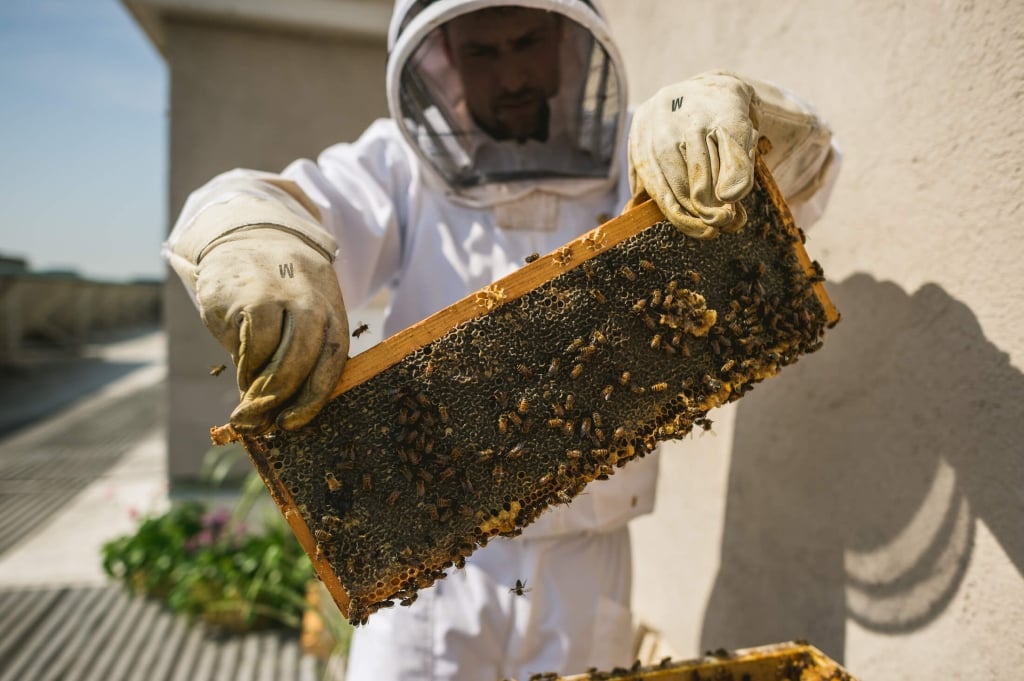 Hives For Humanity
2014 brought mason bees to the hotel's garden in an exciting partnership with Hives for Humanity. As part of the inspiring Pollinator Corridor Project, we engage with the community and build bee populations by providing new habitats in Vancouver green spaces.
Pollinator Corridor
Fairmont Waterfront partnered with Hives for Humanity in April of 2014 to place 23 mason bee houses across Vancouver, becoming the first hotel to host solitary bees. This project is the continuation of our work on the local Pollinator Corridor Project and is part of Burt's Bees Canada and Fairmont Hotels & Resorts WILD FOR BEES national program – installing 21 uniquely built bee hotels across Canada. Other important national partners include Sustainable.TO Architecture + Building and The Pollinator Partnership Canada.
Exclusive Offers and Updates from Fairmont Vancouver Waterfront