Pet-Friendly Luxury Hotel in Downtown Vancouver
Enjoy a memorable getaway with your canine companion! We're ready to roll out the red carpet for your four-legged family member. Complimentary water bowls and beds are provided upon check-in, plus all the little extras to make your pup feel as pampered as they deserve. Please note: There is a $35 per night (tax included) cleaning fee applied for pet stays.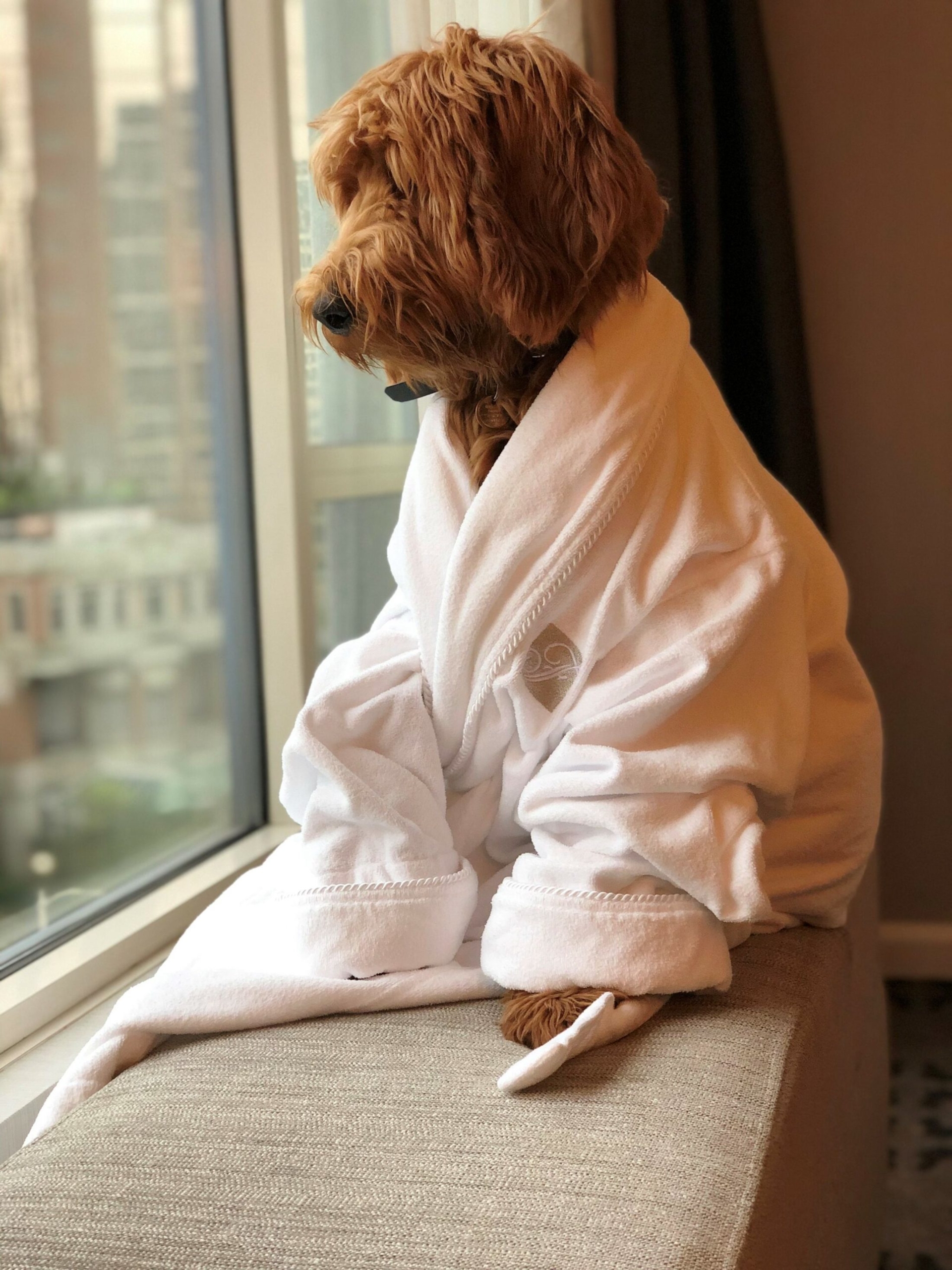 At Fairmont Waterfront, we believe that every member of the family deserves a little luxury, including your furry friends! That's why we are thrilled to introduce our brand-new Pet S'Paw Package, designed exclusively for our four-legged guests.
Prepare to treat your precious pooch like a true VIPet from the moment they step into our luxurious pet-friendly accommodations. Our Pet S'Paw Package is pawsitively packed with delightful amenities for your pet to enjoy and keep, including;
Custom Fairmont pet robe
Custom Fairmont baggie dispenser
Pet eye mask
Pet cookies
Chew toy
To ensure maximum comfort for your pet, your room will also come equipped with all of our usual pet amenities, including a comfy Fairmont pet bed and custom Fairmont food and water bowls!
$99 per package, add on at time of booking
LAUNCHING JANUARY 15TH!!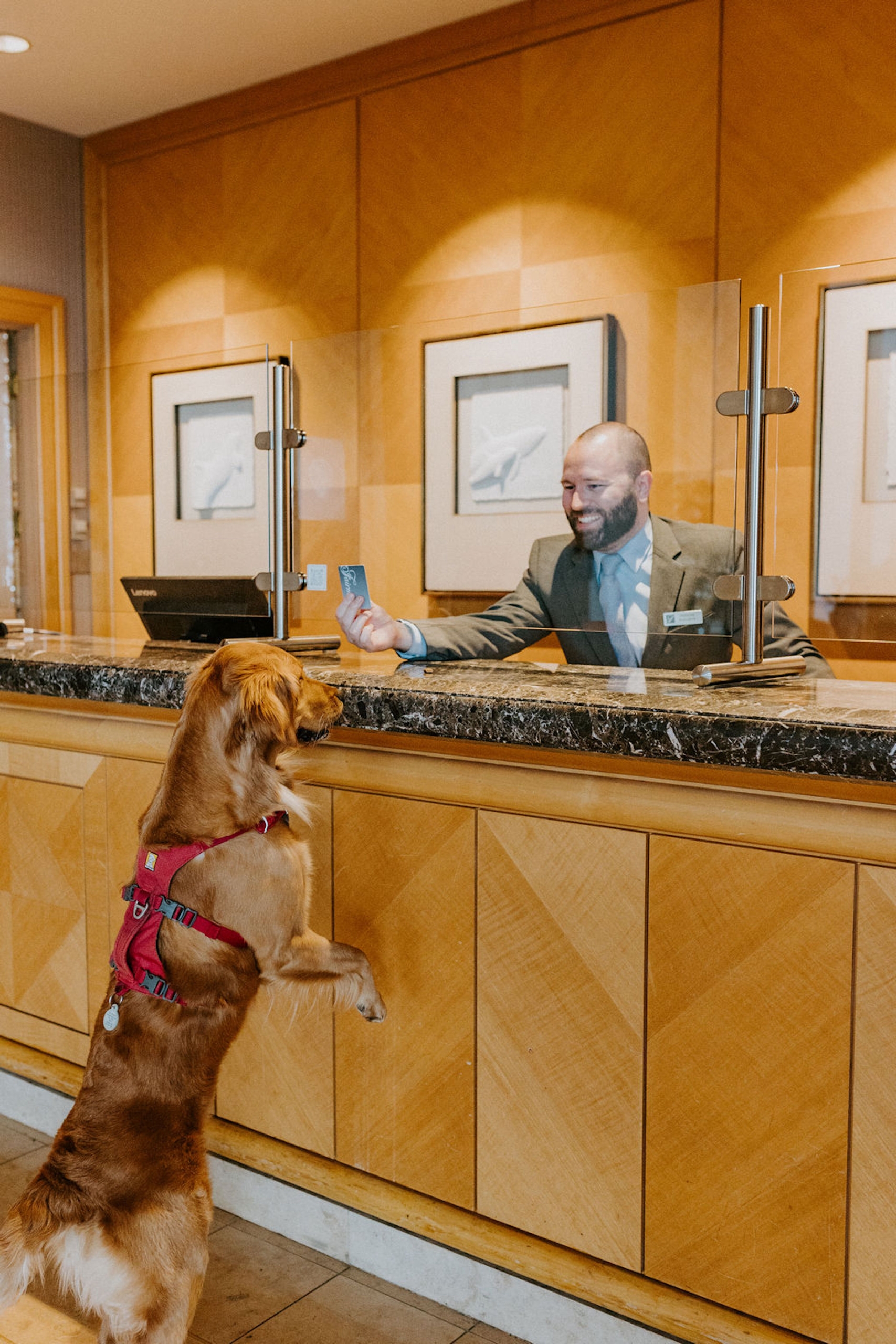 We've found that the way to a pup's heart is usually through their stomach, so our warm welcome includes dog-friendly treats.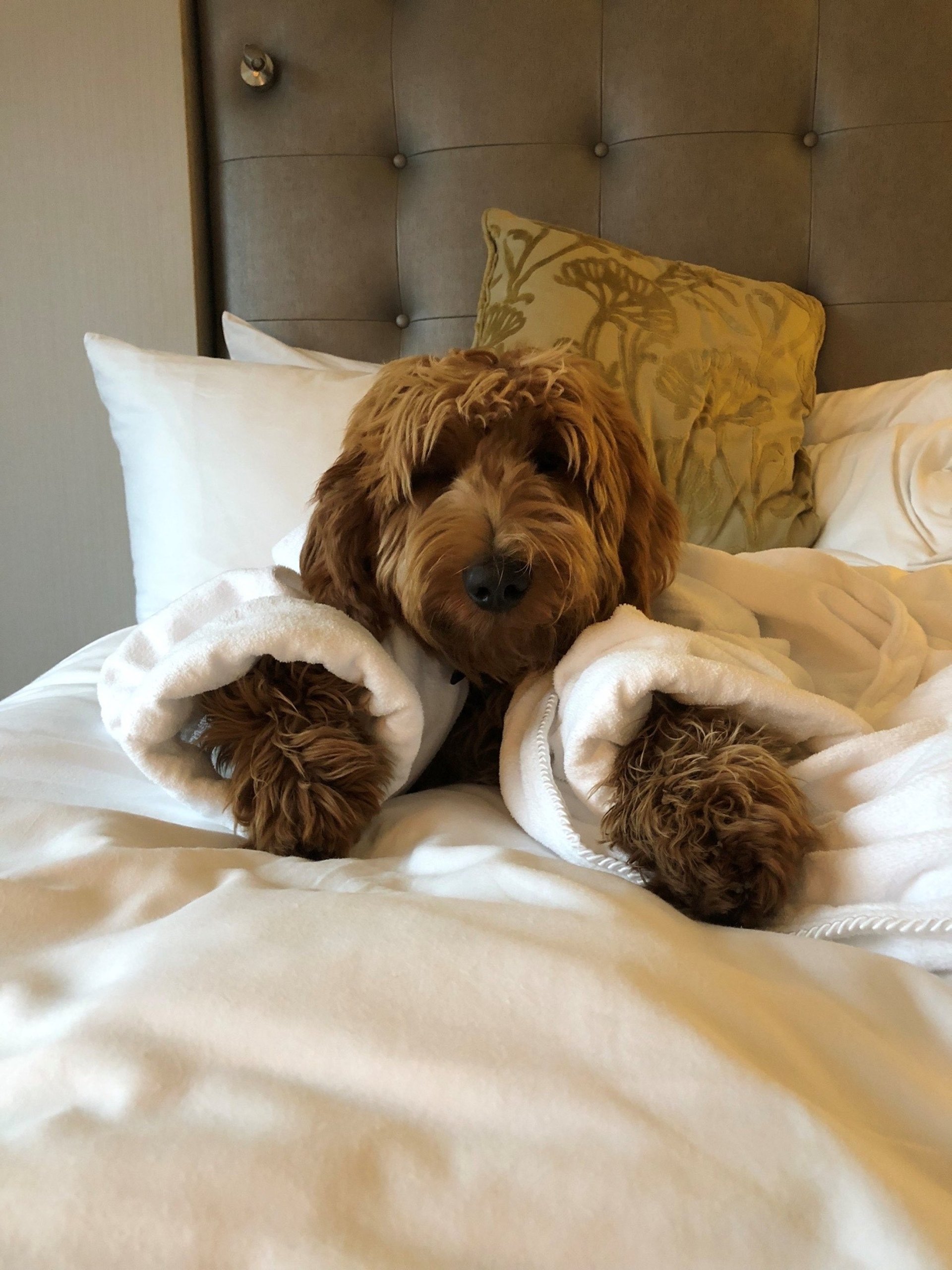 Explore the city with your pup using our guide to the best dog friendly areas in downtown Vancouver! Our customized RunGo route will guide you with turn-by-turn directions to the nearest pet-friendly green spaces, businesses, and patios.
There is also a small grassy area to the left outside the main lobby for short bathroom breaks.
The Sea Wall runs from beside the West Convention Centre (1 block West of the hotel) and is 22km long around the city offering excellent dog walking. This area is all on-leash except for the dog park in Stanley Park located beside the Shuffleboard Court Area off Lost Lagoon.
Crab Park is a 15 minute walk from the hotel and offers another off leash area for pups to roam freely. Located at 101 East Waterfront Road, it is accessed via the Waterfront Station and Seabus Terminal on Cordova Street.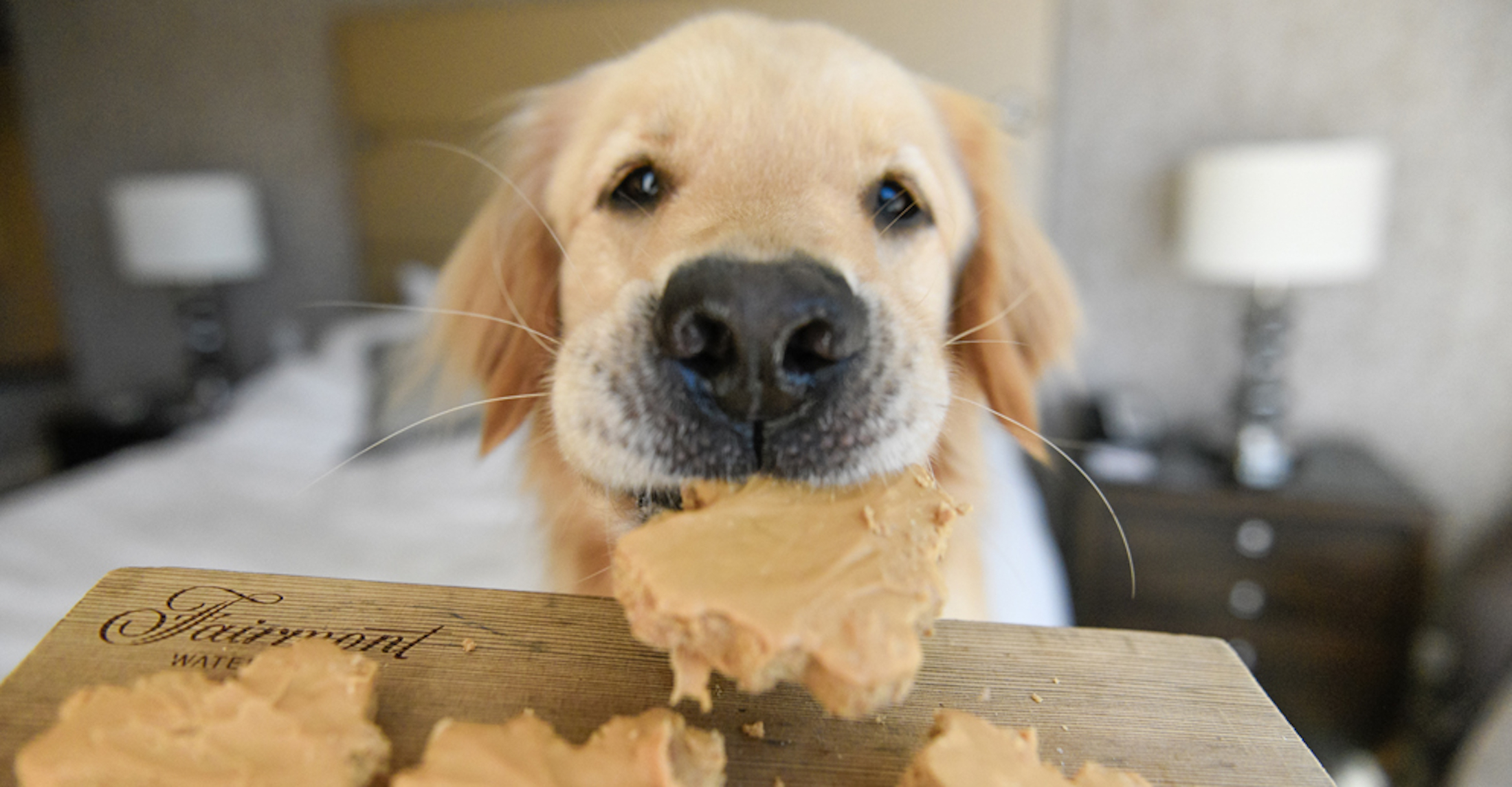 DOG SITTING, WALKING, & DAYCARE SERVICES
Childcare Connections will come to the hotel and sit with your pet or take him/her out for walks, whatever you require!
Pet Sitting
Childcare Connection – $25/hour with a 3 hour minimum.
Dog Daycares:
Petite Paws – A 2 hour assessment is required for all new dogs.
Urban Puppy Shop – Open 7 days a week.
Jet Pet Resort – Live pet cams to check in on your furry friend.
We recommend that you contact any daycare facilities ahead of time as they will require proof of vaccinations and waiver forms.
Emergency Services:
The closest 24 hour Vet Clinic is a 20 minute drive from the hotel: 2303 Alberta St, Vancouver, BC V5Y 4A7. Phone: 604-879-3737
There is a $35 per night cleaning fee applied to all pet stays.
Please do not leave pets unattended in your guest room. This may result in additional charges should there be noise complaints.
Guests should indicate they are travelling with a pet in the Special Requests field when completing an online reservation.
Dogs (with the exception of guide dogs and service dogs) are prohibited from the 3rd floor and pool deck.
We grow a variety of fruit, herbs and vegetables on our rooftop terrace; to protect our four-legged friends from potential food toxicity (many common herbs and vegetables are toxic to pets) and to preserve the integrity of our food-safe plots; pets of any kind are not permitted in our third floor garden. As a result, guests with pets are not able to stay in our Fairmont Terrace rooms which open directly into the garden. Any guest who has booked a Fairmont Terrace room will be re-assigned to a more appropriate and comparable room.
Please see the lobby Concierge or call extension 3088 if we can offer any further assistance during your stay.
Exclusive Offers and Updates from Fairmont Vancouver Waterfront